Welcome to the Satin Ice Cakers & Bakers Community

What are Satin Ice Cakers & Bakers™?
Cakers & Bakers are dedicated Satin Ice super fans from all over the world. Cakers & Bakers share a passion for edible creativity. No matter if you are a first-time user, or a professional, you are all part of this community.

Here's how to get involved:
Inspire
Follow Satin Ice on Pinterest to stay inspired. Featuring artist creations, tutorials, events and more, this will be sure to give you creative ideas for your next project.
Connect
Join the Satin Ice Cakers & Bakers™ Community on Facebook, dedicated to cake artists connecting and sharing their latest creations.
Share
Tag @satin.ice on Instagram to show us your beautiful creations! Use #LoveSatinIce for a chance to be featured and to inspire artists around the world.
Artist Spotlight
Satin Ice cake artists from all over the world take our
products and transform them into extraordinary, one of
a kind works of art. Our spotlight will help you find
inspiration for your next project!
Thank You
Cakers and Bakers are an incredible community. Your dedication to sharing your edible creations and educating others is only conquered by your excitement to connect and engage with artists from all over the world. Your commitment to creativity and community is unmatched... and because of that we want to say THANK YOU!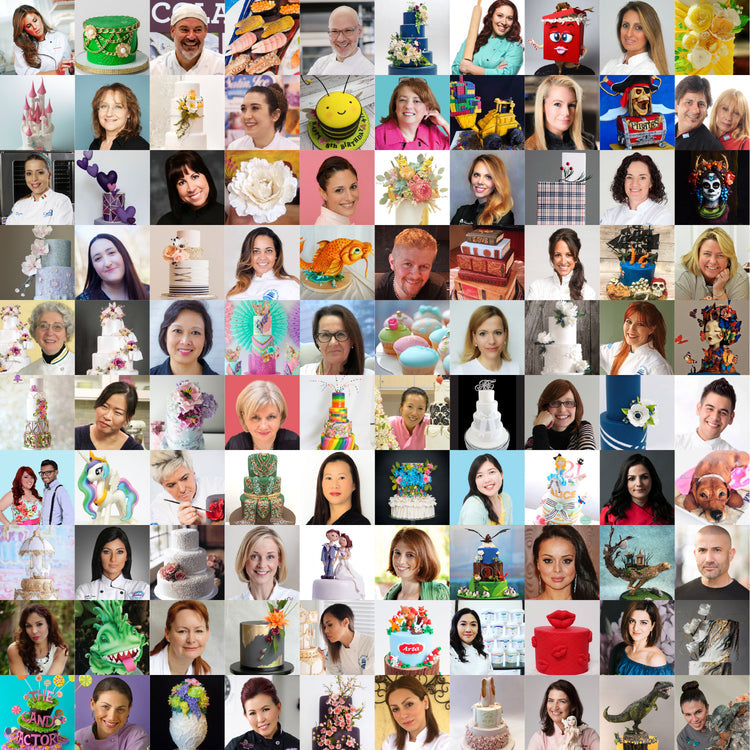 Giving Back
Because cake is about community, we believe that giving back is an essential part of our mission. For that reason, we are thrilled to partner with these non-for-profits.
Icing Smiles: We are proud to partner with Icing Smiles, a group of over 13,000 cake artists who volunteer their time to provide critically ill children and their families a temporary escape and a positive memory. Every purchase of Satin Ice supports this amazing mission that has created and delivered almost 30,000 custom celebration cakes!
Concern Worldwide: Satin Fine Foods provides financial support to Concern Worldwide – a charity that works with the world's most vulnerable communities in the hardest-to-reach places. Concern has positively impacted the lives of over 25 million people.
Join Our Community
Choosing a selection results in a full page refresh.